The Latium freelancing platform serves as a tool for employers and freelancers to both pay for and earn USD & crypto after accomplishing work.
Here at Latium we eat, breathe and live freelancing, while designing and building the tools necessary for efficient, secure collaboration. Regardless of any of our users location, they can both create projects or sell and complete services vital to a myriad of business industry needs. While many traditional freelancing websites allow for a more significant focus to either hiring or working, at Latium we aim to allow flexible usage of our platform tools for both purposes to accomplish work around the world.
Recently, we had the pleasure of speaking with one of our longtime, valued, members Praneet Brar.
Firstly, I needed a professional WordPress designer. So, I posted a project on Latium, and I received several bids from skilled freelancers within minutes, I reviewed their previous work and hired one of them. He performed a great job as he promised. You can visit the website and explore different pages to see how nicely he designed the website. I was very happy with his work.
Every obstacle that I faced, Latium had my back to clear my way through.
We highly suggest reviewing his own personal journey with the Latium freelancing platform, and seeing just some of the insightful ways Praneet was able to accomplish within the Latium platform.
From his own usage of the Latium platform, you can see that Praneet utilized both Bid projects and Instant Hire gigs to both BUILD and GROW his website, taking advantage of the hundreds of thousands of freelancers registered and ready to work on the Latium workforce.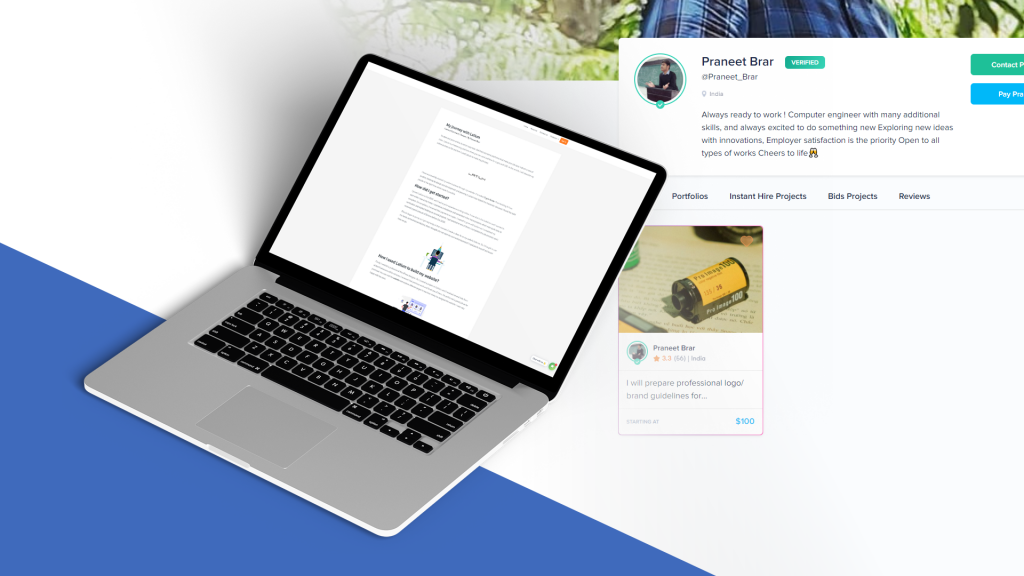 There are multiple ways to accomplish your business and personal needs with the Latium freelancing community.
Services
As an employer you can purchase a service, and find the perfect freelancer to complete your task. You can create a great working relationship and easily manage and communicate with each other throughout the entire process.

As a freelancer, you can create services for direct purchase by prospective employers, offering the direct, unique skills and expertise you have within your experience and skillset.
Projects
As an employer, you can create unique, individual projects on either a bid or instant hire status.
Have an easy task that needs to be repeated by a large volume of users?
An instant hire job will allow effortless management. Many Employers utilize instant hire for projects within the marketing and social industries.
Have a more complex, unique or individualized project need?
A bid project is the way to go! With a bid project, you can receive bids from qualified freelancer candidates in minutes. Users have the skills and expertise you need, while also having a history of ratings and reviews for you to check prior to employment.
As a freelancer, you have the flexibility to apply for bid projects as well as utilize instant hire for a flexible path to earning success.
No matter your needs as an employer or freelancer, Latium has the tools to ensure you can quickly and efficiently collaborate and quite simply: Get it done.