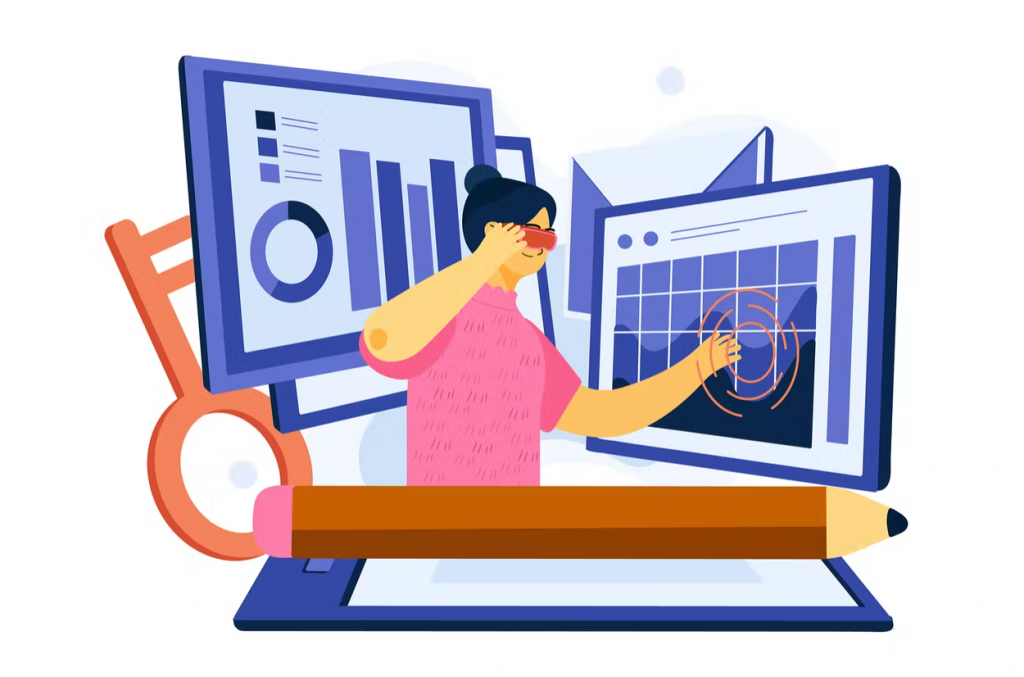 Freelance Dashboard Designer
One of the many fascinating and growing design jobs continuing to expand in popularity and pursuit is Dashboard Designer. With the increase in usage of many complex and enhanced online tools, the needs for logical, usable and expertly crafted dashboard designs only increases.
Seeing as the design industry was one of the first to transition extensively to the online freelancing sector, it would only make sense similarly for freelance dashboard designer positions to be maintained and available in online freelancing platforms, such as Latium and many more.
When pursuing freelance dashboard designer positions, it may be a good idea to ask yourself some of the best key practices for UI and UX dashboard design.

Before you ever get into the bulk of an actual design, it is best to first ask yourself what type of data you are creating a dashboard for. This will shape your goal and focus of how you choose to categorize and display the data in a logical and useful way.
Some common types of dashboards include:
Analytical dashboard
Strategic dashboard
Platform dashboard
Schedule dashboard
Operational dashboard
Note these are just SOME of the many types of dashboard categorizations available. While your needed dashboard may not fit entirely into one specific category, it is still best practice when working as a freelance dashboard designer that you understand your content fully, to better know how to display in an accurate and useful way to your users.
Many freelance dashboard designers use freelancing platforms like Latium to create portfolios of their work for display to prospective clients. Additionally, freelancers on Latium can create services with set pricing for purchase directly by other users to begin freelance dashboard design immediately at the request of the client.
---
Latium Freelancing is an online jobs platform where users can work & hire using digital currencies such as Bitcoin and Ethereum. Register for Latium now to land your first gig, or to start receiving live bids from qualified Freelancers in minutes!
Latium allows freelancers with top talent and experience to work in the gig economy for paid work in collaboration with other employers and freelancing users. Freelancers and employees can complete paying jobs and pay and be paid in US Dollar USD, and multiple other cryptocurrencies such as Bitcoin BTC, Ethereum ETH, and many more.