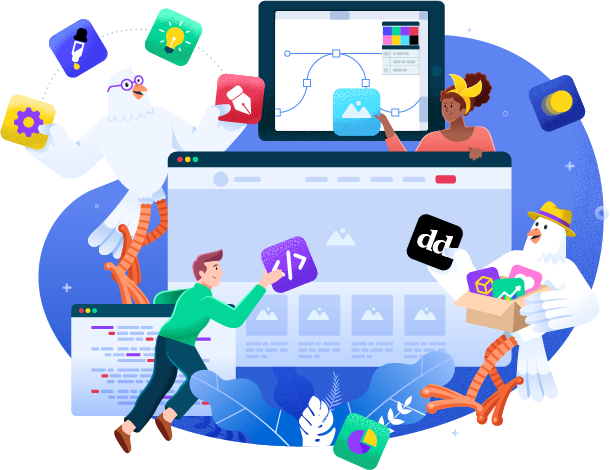 How to Find Slack Communities of Freelancers
With the increase in popularity for online freelancing, the community of likeminded users and freelancers has grown in demand and popularity. While you can register at many online freelancing platforms such as Latium quickly and get started, it's sometimes useful to get a good foundation of best practice from other industry experts in the gig economy. This need has left many interested, new, freelancers asking, "How to find slack communities of freelancers".
The good news? Several communities of freelancers have arisen in Slack and other online communication tools. Next time you ask yourself how to find slack communities of freelancers, you can refer to many established and useful communities. Let's dive into some of the many available.
---

---
Remotely One is a unique community of likeminded freelancing professionals. As described in their website:
The RemotelyOne slack channel is a members-only community purely for location-independent professionals. This is one of the largest, worldwide communities inviting remote, distributed, nomad, and telework professionals to build virtual relationships. Members discuss anything from cool products and services, fun places to visit, photos of workspaces, remote-work challenges, and so much more.
---
Nomads Talk is focused around discussions for digital nomads with no permanent location, choosing instead to live the remote and freelancing path while remaining on the move. Life is an adventure, live to the fullest and work when and where you want.
Explore new places around you by connecting with other digital nomads around you. Plan Your trips with other nomads in you city. Our specific channel for each city will let you find nomads in your city.
---
Remote Work Slack is a watercooler / casual discussion allowing for freelancers and digital nomads around the world to communicate and congregate while working in a variety of remote and freelancing jobs and projects.
The Future of Remotekind is Human No need to feel alone because you work remotely – come hang out with us ✌️
---
Online Geniuses is a more marketing specific group, serving as a hub for marketing professionals around the globe.
Online Geniuses is available to thousands of members as a free Slack community, but also includes a Pro community of dedicated marketers, an online marketplace, and talent network.
Over 35,000 industry experts participate in Online Geniuses from across the globe, including VPs, CMOs, freelancers, consultants, and agency owners from every niche in the digital marketing ecosystem.
---
These are just some of the many slack freelancing communities available. After answering how to find slack communities of freelancers, you can actually register, login and get to work on the Latium freelancing platform for a wide variety of instant hire and bidding projects. Additionally, after honing your freelancing skills within other communities of seasoned veterans, you can apply these skills and expertise to your own services offered on Latium for direct purchase by other users and clients.
---
Latium Freelancing is an online jobs platform where users can work & hire using digital currencies such as Bitcoin and Ethereum. Register for Latium now to land your first gig, or to start receiving live bids from qualified Freelancers in minutes!
Latium allows freelancers with top talent and experience to work in the gig economy for paid work in collaboration with other employers and freelancing users. Freelancers and employees can complete paying jobs and pay and be paid in US Dollar USD, and multiple other cryptocurrencies such as Bitcoin BTC, Ethereum ETH, and many more.
---